Interview with professor of philosophy Hans-Martin Sass. November 15-18, 2020
Keywords:
bio-ethics, integrative bioethics, culture, transdisciplinary interaction
Abstract
Hans-Martin Sass, Honorary Professor of Philosophy (Ruhr University, Bochum, Germany). Founder and board member of the Centre for Medical Ethics (CME), Bochum, Germany. Honorary Senior Research Fellow at Kennedy Institute of Ethics at Georgetown University, Washington, DC. Honorary Professor of the Bioethics Research Centre, Beijing. He has written more than 60 books and pamphlets, more than 250 articles in professional journals. Editor of the Ethik in der Praxis/ Practical ethics, Muenster: Lit. Founder and co-editor of the brochures "Medizinethische Materialien", Bochum: ZME. He has lectured in Argentina, Austria, Belgium, Bulgaria, Brazil, Canada, Croatia, the Chech Republic, India, Iran, Israel, Italy, Japan, France, the Netherlands, the Philippines, Poland, Portugal, Russia, Spain, Switzerland and Taiwan. The interview devoted to exposition of the concept of bioethics in America and Germany, as well as the professor`s attitude to the idea of the integrative concept of bioethics. The concept of integrative bioethics has been developed in different countries, a component of this concept is the idea of the need for discussion on bioethics in various sectors of society (not only medical). Equally important in this concept are the definitions of bioethics and the bioethical imperative proposed by Fritz Jahr in 1926. The scientist`s article, which was discovered in 1997, contains a new format of bioethical ideas, as well as a valuable opportunity to enhance understanding the term of bioethics as an integrative science. Interview has been conducted by Hanna Hubenko as a part of the joint international course «Integrative Bioethics». At the meeting it was discussed the experience of cooperation and plans for the future. Cooperation and feedback between scientists remains an unconditional prerogative, also in a pandemic situation (to be continued).
References
Sass, H.-M. (2020). Health and Happiness of Political Bodies. Biocultures, Businesses, Biopolititics. Zuerich: LIT Verlag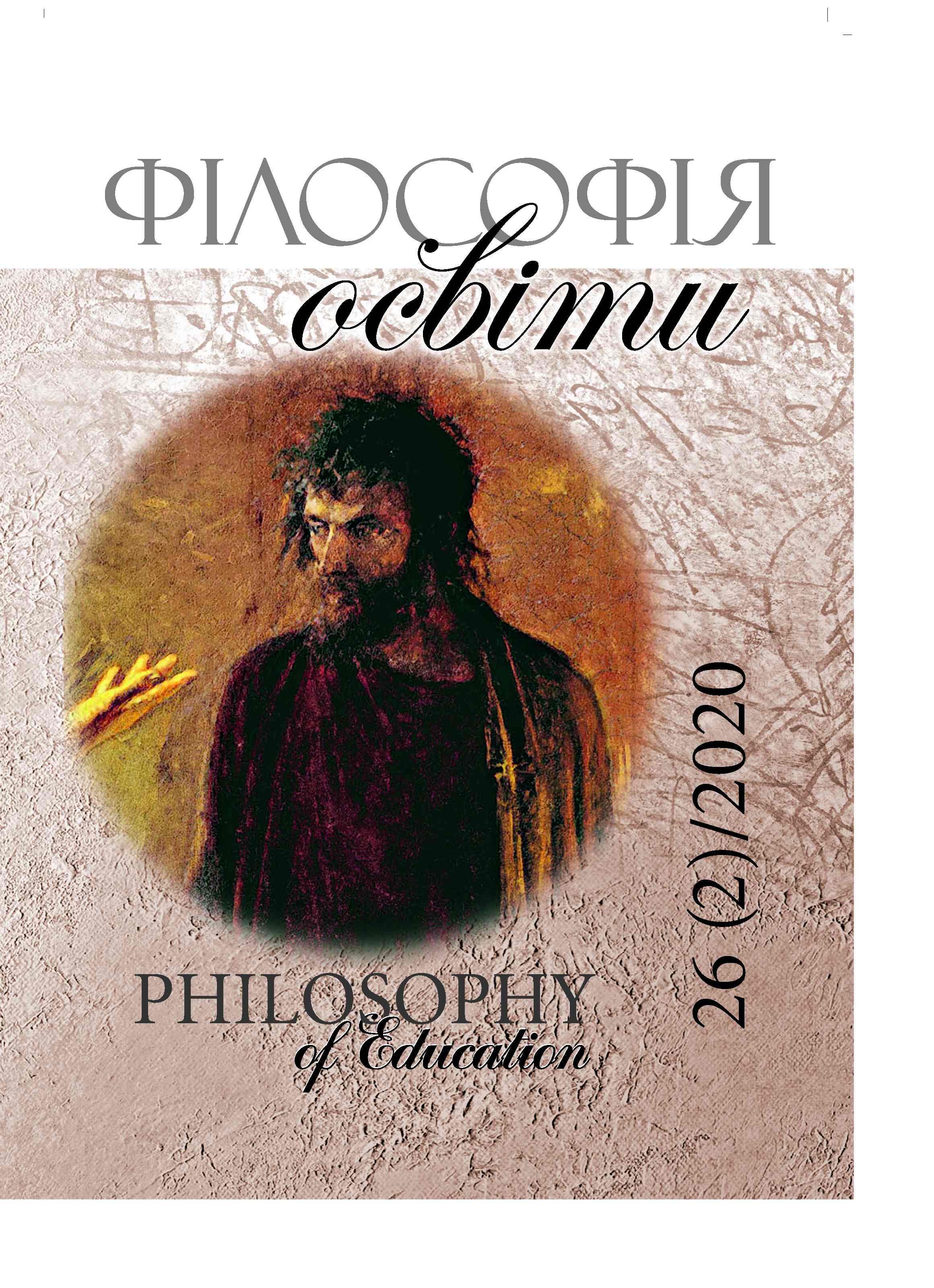 Abstract views: 43
How to Cite
Sass, H.-M., & Hubenko, H. (2021). Interview with professor of philosophy Hans-Martin Sass. November 15-18, 2020. Filosofiya Osvity. Philosophy of Education, 26(2), 188–193. https://doi.org/10.31874/2309-1606-2020-26-2-13
License
Copyright (c) 2021 Filosofiya osvity. Philosophy of Education
This work is licensed under a Creative Commons Attribution 4.0 International License.
Authors who publish with this journal agree to the following terms:
Authors retain copyright and grant the journal right of first publication;
Authors are able to enter into separate, additional contractual arrangements for the non-exclusive distribution of the journal's published version of the work (e.g., post it to an institutional repository or publish it in a book), with an acknowl­edgement of its initial publication in this journal.