Taboos on the teaching vocation
(Transl. from German by Mykhailo Boichenko and Vitaliy Bryzhnik)
Keywords:
taboo, vocation, teacher, work in the specialty, school, society, ideology, education, freedom
Abstract
The work "Taboos on the teaching vocation" was read by the German social philosopher and representative of critical theory Theodor Adorno as a report on May 21, 1965 at the Berlin Institute for Educational Research (West Berlin). In this report, Adorno considered the socio-psychological and socio-cultural reasons that in the context of Western European culture have historically led to the social emergence of many psychological taboos on the pedagogical work of the school teacher. The philosopher theoretically deduced the dialectical connection between human hostility and disgust for the work of the teacher from the cultural tradition of German society, which historically developed as late bourgeois. A characteristic feature of the attitude of the overly materialistic socio-cultural system was aversion to the work of the teacher as a "hungry job", that is, to a poorly paid profession. Another factor of public disgust for the work of teachers, the philosopher called the socio-cultural tradition of society, which as a closed society willingly practiced physical violence as a means of social coercion. According to this tradition, through the use of violence, the teacher must subordinate students to his authority, subordinate to social and school ideology. The historical result of such dialectics was the socio-cultural (ideological) distortion of the image of the teacher, the castration of his image in social psychology, his self-alienation from the professional vocation and the ideological elimination of the power of his spirit. As an ideological alternative, Adorno suggested that society, if it consciously seeks democratic change, first of all take into account such young teachers who demonstrate the impulse of their individual spirit in the performance of their profession. According to the philosopher, only the spiritual freedom of such a young educator, a man who is capable of self-understanding, conscious of himself and his vocation, who reflects and is socially active, can democratize schools, devalue society and destroy dehumanized social traditions. First of all – in order to overcome the barbaric tradition of violence.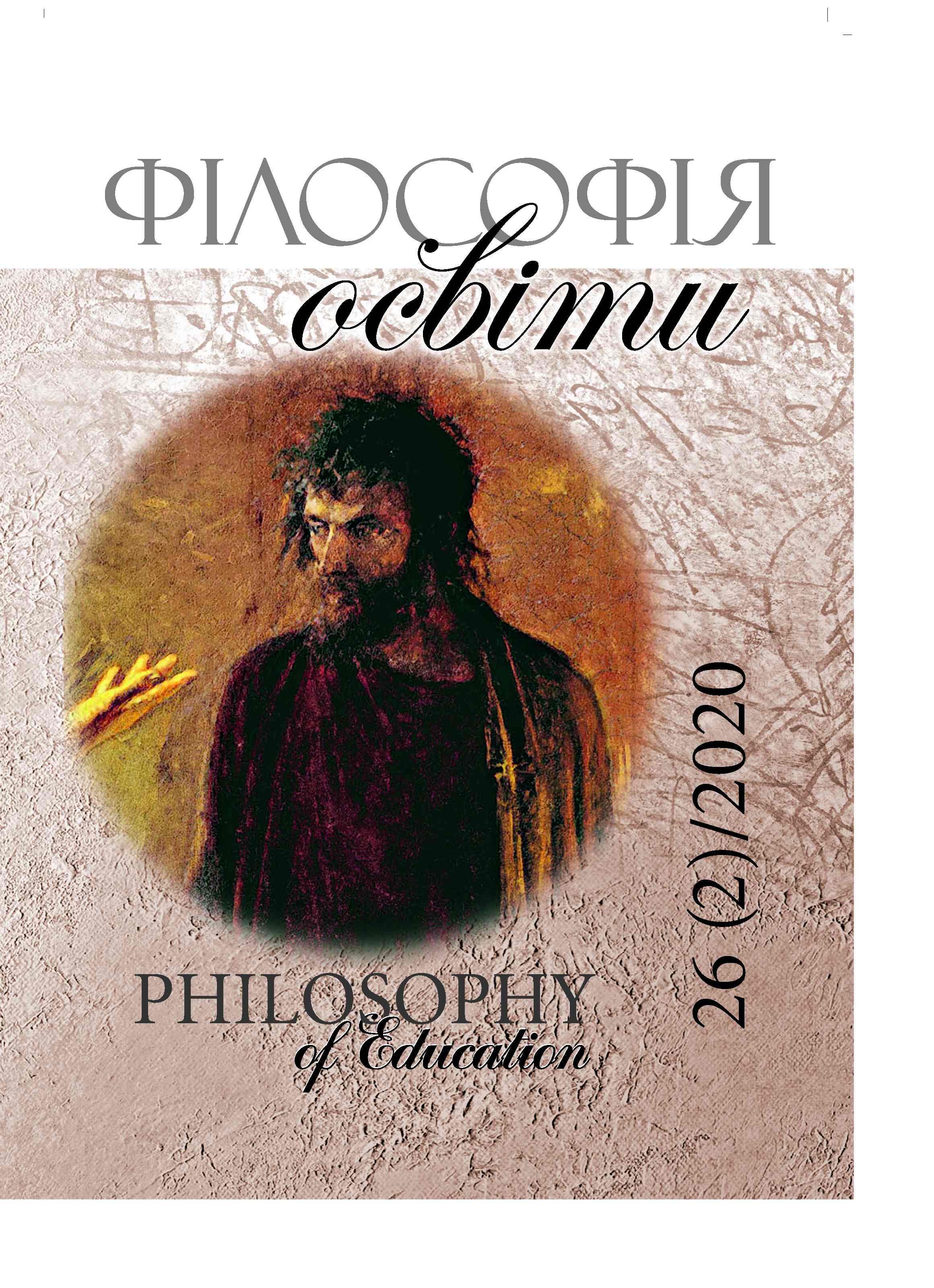 Abstract views: 382
How to Cite
Adorno, T. W. (2021). Taboos on the teaching vocation: (Transl. from German by Mykhailo Boichenko and Vitaliy Bryzhnik). Filosofiya Osvity. Philosophy of Education, 26(2), 168–187. https://doi.org/10.31874/2309-1606-2020-26-2-12
License
Copyright (c) 2021 Filosofiya osvity. Philosophy of Education
This work is licensed under a Creative Commons Attribution 4.0 International License.
Authors who publish with this journal agree to the following terms:
Authors retain copyright and grant the journal right of first publication;
Authors are able to enter into separate, additional contractual arrangements for the non-exclusive distribution of the journal's published version of the work (e.g., post it to an institutional repository or publish it in a book), with an acknowl­edgement of its initial publication in this journal.